L.A. Clippers' superstar point guard Chris Paul is planning to make a change to his home lineup, listing his luxury estate in Bel-Air up for sale at $11.4 million. It was 4 years ago that the NBA All-Star bought the 8-bedroom, 11-bathroom luxurious mansion 4 years ago from singer, Avril Lavigne for $8.4 million.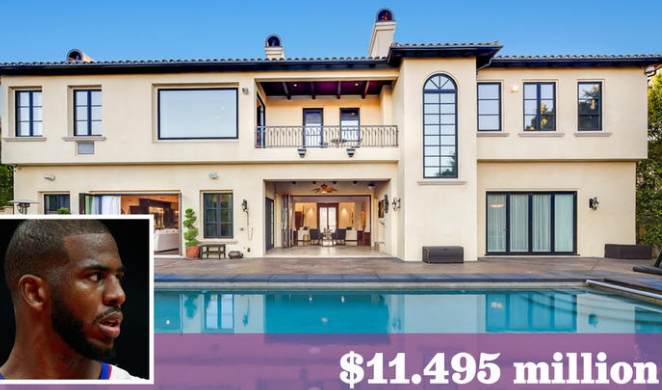 L.A. Clippers star Chris Paul puts his Bel-Air home in play at $11.5 million
The 12,184 square feet of interior has been updated during Paul's ownership and features vibrant hardwood floors, modern fixtures and white gallery walls. Among the amenities are a 12-seat theater, a billiards room and a gym with a sauna. An elevator services both floors… Read more at Los Angeles Times
Just because 9-time NBA All-Star Chris Paul listed his Bel-Air luxury home for $11.5 million, that does not mean he is leaving the Clippers via free agency. While the L.A. Clippers' star point guard is giving up this SoCal luxury home, he bought another luxury home in Calabasas last time.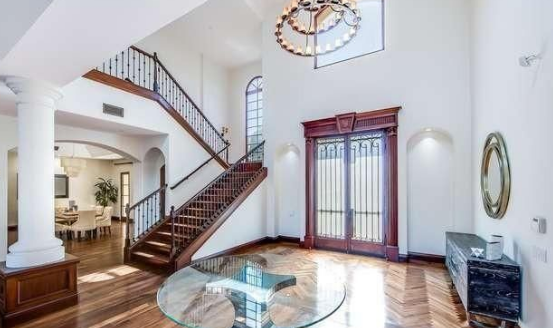 NBA Superstar Chris Paul Selling Bel Air Mansion for $11.5M
Among its more arresting features are a subterranean wine cellar with storage for 500 bottles, a 12-seat home theater, an elevator, a billiard room, a gym with sauna, a 10-car garage, and a backyard that includes a covered entertainment area, a kitchen, a barbecue station, and a pool… Read more at Realtor.com
LA Clippers' Chris Paul Calabasas House – Chris Paul Cars Collection (LA Clippers)
L.A. Clippers star Chris Paul has bought a home in Calabasas for $8.995 million. The star point guard, who bought the Bel-Air home of singer-songwriter Avril Lavigne three years ago, has paid $8.995 million for an estate in a guard-gated community popular among celebrities and professional athletes… Watch here