A Montecito luxury real estate owned by author Amanda Brown and her husband Justin Chang is now available market for $18.5 million. Amanda and Justin bought the luxury property four years ago for $16.8 million from former Baxter Healthcare vice president, Jack McGinley.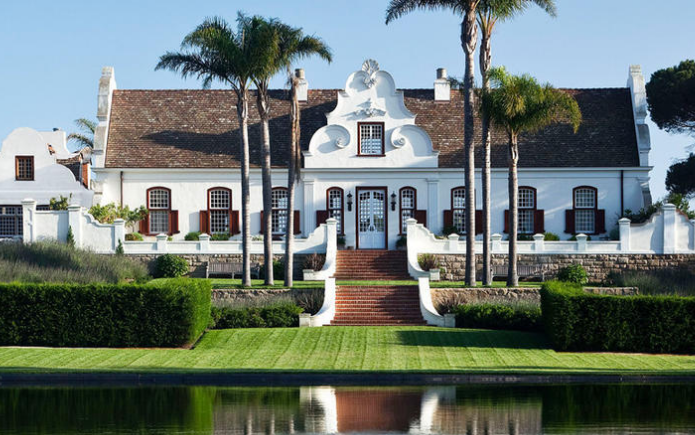 Cape Dutch-style home with executive pedigree asks $18.5 million in Montecito
Designed by architect Ambrose Cramer and built in 1931, the Cape Dutch-style estate sits on more than three acres with a backdrop of the Santa Ynez Mountains and panoramic views of the Pacific Ocean. Elaborately rounded gables, sets of double-hung windows and a whitewashed facade are characteristic of the style popularized in the Western Cape of South Africa during the early 17th century… Read more at LATimes.com
The Cape Dutch-style architecture started in Cape Town, South Africa during the 1800's. This type of architecture had influences from medieval Holland and Germany, Indonesia, and French Huguenots. Which had white washed walls and thatch roofs with a simple symmetrical facade.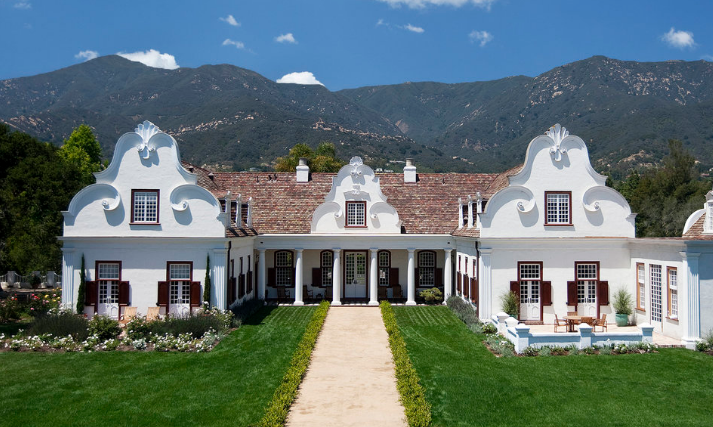 CONSTANTIA — MONTECITO CAPE DUTCH ESTATE
The early Cape Dutch style houses were built very symmetrically— the central door was the focal point, and on either side, two half-windows were equally spaced with two or four full-width windows. The kitchens had open fireplaces and a Dutch oven fitted with iron bars to hold cooking pots. As Cape Town grew, so did the elaborate design of the Cape Dutch style… Read more at Montecito-RealEstate.com
ONE OF A KIND 1930S CAPE DUTCH ESTATE IN MONTECITO
Staggering mountain views and ocean vistas surround this 1930s Cape Dutch estate. Magnificent grounds, of about 3.5 acres, plus an A+ location are a rare find! This spectacular, renovated residence was designed by noted architect, Ambrose Cramer. The home retains the charm and… See more here