This Mediterranean-style property takes in breathtaking views of the surrounding bay and nearby San Diego horizon.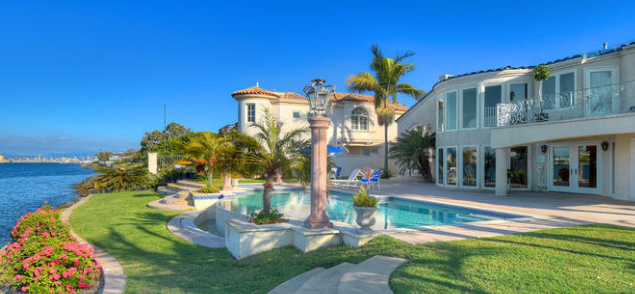 Home of the Day: Mediterranean manse in Coronado
Inside, it's the lavish details that draw the eye. A formal entry centers on a curved staircase with decorative black-and-gold ironwork. Leaded glass windows, crystal chandeliers and marble flooring feature prominently throughout the… See more at LA Times.
Coronado means "The Crowned One," in spanish. It truly lives up to its nickname "The Crown City," having been a vacation destination for many prominent and opulent people in the past.
It has wide tree-lined streets, gorgeous, vintage mansions, and a wide variety of unique shops and restaurants.