Situated in the neighborhood of Venice in L.A., Mario Romano's Luxury Wave House must rank as one of the most unique homes we have ever seen. This eye-catching luxury home is wrapped in a facade is digitally designed and fabricated on-site comprising 300 individually cut pieces of white powdercoated aluminum.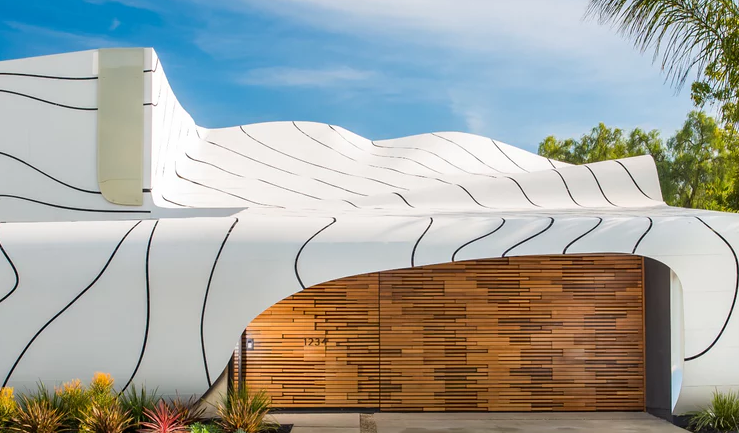 Luxury home comes wrapped in an undulating aluminum skin
Having 5,700 sq ft (529 sq m) of floorspace, spread over two floors, the Wave House is entered by a pivoting front door that's inspired by a skateboard deck. Inside, the home features intricate patterned walls designed by Romano and lots of suitably high-end furniture. There are a total of five bedrooms and four bathrooms, and an outdoor lounge area boasts a small home cinema. Sliding glass doors open the… See more at New Atlas
The view from the street the Venice Wave House looks like it's flowing toward the pacific ocean, the swirling aluminum panels held in place by some invisible force. This luxury home design is a departure from the traditional boxy houses that surround the area.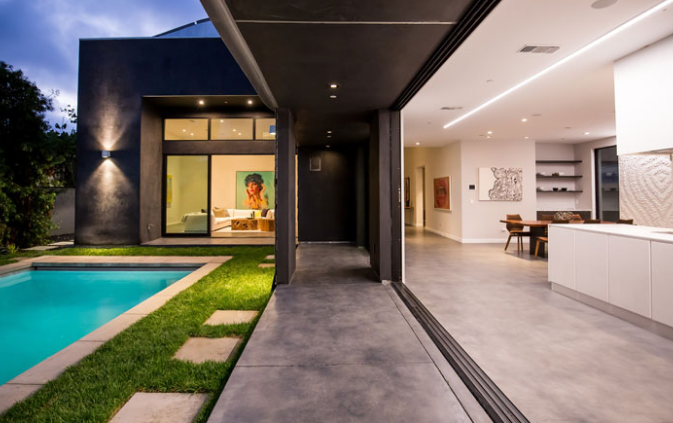 A Look Inside L.A.'s Famous Wave House
The earth and sky are never far from sight, but Romano goes a step further in embracing the outdoors. The patterns that adorn the walls and floors are taken directly from nature: tortoiseshell geometrics, stripes on windswept sand, starlike bursts in deep space. "I've tapped into the intelligence of nature," says Romano. "We always thought it was chaotic, but the new science—fractal geometry—shows that… Read more at Los Angeles Magazine
The Wave House | 1234 Morningside Way Venice
An architectural paragon of artistry and building science, The Wave House, designed and built by Mario Romano, presents a new way of living the Venice, California lifestyle. Fluid spaces, walls of windows and intricately carved surfaces that mirror nature's unique geometry… Watch here