When you are building a home, it's necessary to consider the investment you're making financially, as well as the investment in your vision of a future lifestyle. Therefore, selecting a home plan that meets your vision of your dream home but remains within the boundaries of a smart investment is critical. And if you've ever been through the process before, it's easy to get lost wading through one house plan after another without some prudent guidelines.
Looking at the big picture for your future is key to honing in on the perfect house plan for you. Here are some tips that will help you select a plan that will work perfectly for your family and help you avoid getting confused or flustered during the process.
Think about the doors and windows.
Doors and windows are key elements to your home that can not only create a certain drama, but also have a significant impact on day to day living. The last thing you want from your home is for it to look dreary and dull. This can be countered effectively with windows that allow the morning and evening light to enter the different rooms of your new home.
Effective ventilation and heating are also important aspects impacted by your choice of doors and windows. How will the efficiency of your home's cooling and heating fare according to your choices? You may pay more up front for doors and windows that save you money over the long term–or you might skimp on quality and pay for it later. Consideration of placement is also critical. Too many windows where the afternoon sun beats down will make your office considerably warmer. Is that a good thing for you–or a deal breaker? Your day to day living and your outgoing cash flow can be impacted considerably–for better or for worse–just by the placement of doors and windows in your home.
Look at the flexibility of the home.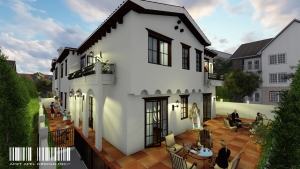 Of the home plans that you skim through, a few in particular may seem like just the right size for you and your small family now. However, the key always remains in keeping a balance with what feels right now and looking at the bigger picture. Consider if your new home would be flexible enough to accommodate the growing and changing needs of your family.
Can a new room be added should your family grow? Can a nursery be converted to a reading room when the children grow old and leave the home? These questions will help you get a better perspective on which home plans may work better for you as a family and as an investment in whatever your future holds.
Don't forget rooms specifically for certain hobbies or work.
Usually, when you go house hunting, you are satisfied with a living room, bathroom, a kitchen and a couple of bedrooms. However, in the years ahead, your needs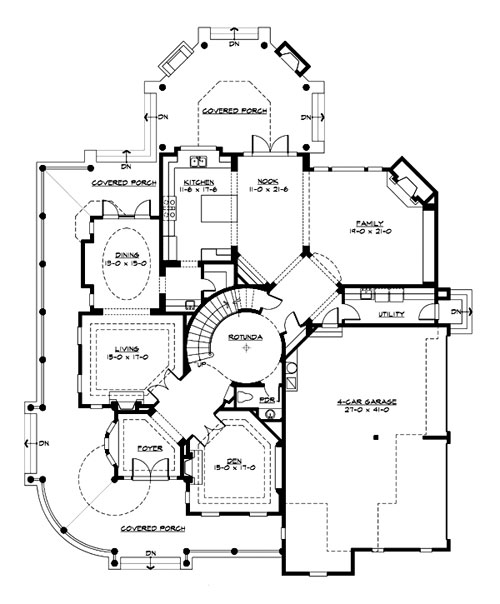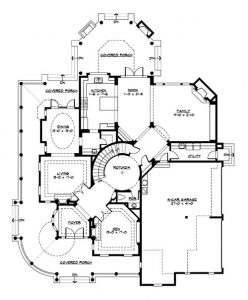 may change. Perhaps your children may be interested in music and might want a room just to learn their musical instruments and practice.
It's also possible that you or your spouse may want to quit their 9–5 job and work full-time from home. This may not be the need of the hour now, but it may pose a serious issue later.
Therefore, when searching for the perfect home plan, always ensure that you look for additional rooms within your home to accommodate the hobbies and work interests of your family.
Look for how a home can actually change your life.
The neighborhood you're considering and the actual look and feel of the home plan you're sweet on may seem incredibly satisfying at the moment. However, a home should not just make your life seem lavish, it should also enrich your life. Therefore, when looking at home plans, select the one that will help you be closer to your family and bond with them better.
How does your family eat dinner? Do you want to be able to talk to them from the kitchen while preparing meals? Would you be happier with the privacy of several floors or prefer the intimacy of a single level? Be sure to visualize exactly how you will be living in the home once it's constructed. Something that appears pretty on paper may or may not translate into actual living bliss.