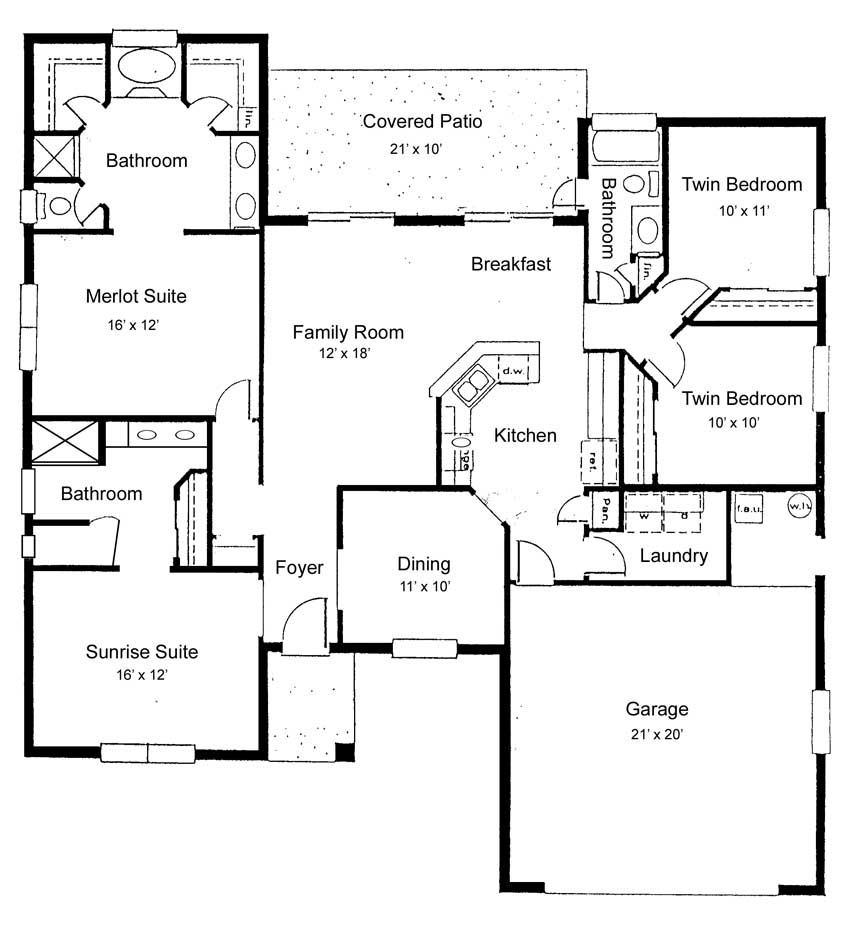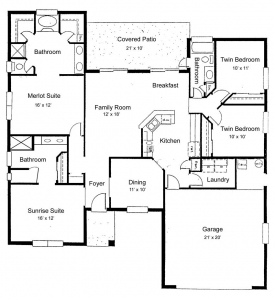 Buying a home for yourself or for your family is an exciting time. The sheer anticipation of living in a new neighborhood with new people can be exhilarating.
It's important when choosing your home, however, that you also select the right floor plan for the way you live. Don't let this facet of home ownership be overshadowed by the glamour of choosing a house by its exterior only. When it comes right down to it, your floor plan dictates how you will live every day in that new house and neighborhood.
Here are some essential tips that can help you select just the right floor plan for your home.
Focus on the design and aesthetics you're looking for.
One of the first things that you need to take into consideration is your style of interior design. When you have design ideas in mind, it's critical that your floor plan complement those ideas. The last thing you want is for your floor plan and design ideas to work against each other.
Are your ideas traditional? Modern? Can you visualize how your floor plan will work with the design elements you've chosen or have an affinity for?
Measure both the positives and the negatives.
A closed floor plan with life-sized walls and doors and other furnishings can make your home look neat and traditional. However, with the amount of sunlight that gets in, your heating and cooling bills may also increase. Or if you opt for a modern floor plan, the spaciousness of your home could turn out to be a hindrance if your home has young children and you work several hours a day in your home office. That spaciousness that looked so inviting in magazine layouts may end up reducing your productivity and causing you grief.
Before you seal the deal on a floor plan, be sure to imagine both the pros and cons of what actually living in that space will mean to you on a daily basis.
Don't agree blindly; know the costs.
Once you've found a floor plan that looks attractive to you and the way you live, determine the cost of implementing it before you start the project. If you aren't careful, you may run the risk of going over your budget. Always feel confident about the approximate costs you will incur–and if you don't know, find out!
Can the floor plan be modified?
There's a question you need to know the answer to. When looking for the right floor plan for you, always ensure that you can modify it over time in order to accommodate the changing needs of your family. When you discover you're unable to move the closet to a different room or you can't knock out a wall or put on an addition or deck, you'll understand too late the importance of choosing a floor plan that can be modified. And that once dreamy floor plan may end up feeling like a nightmare if it doesn't allow you to live the way you'd like a few years down the road.
Take a look at the floor plan you're considering again. Does it work well with your design ideas? Can you imagine yourself living in it the way you'd like? Do you fully understand the associated costs? And will it allow for the changes you can foresee for you and your family in the future? If you can answer yes to all of these questions, you're vision of the future is much more likely to turn into a joyful reality.